Chicago Sailing Charters – Group | Private | Corporate Yacht
&

Event Rentals
At Two Brothers Sailing Adventures Chicago we take great pride in providing a wide selection of sailing charters and adventure options in the Chicago area. Every yacht we charter or sailing package we offer has been designed with safe and fun activities that are also uniquely planned to make the most of your time. If you don't know about Chicago sailing or yacht rental on Lake Michigan, it is a great getaway in the Spring, Summer and Fall months. Our safety record is impeccable and our charter captains are fully trained and licensed. You are guaranteed to have a sailing adventure with captains and crew that are all accomplished Lake Michigan sailors excited to share their love of adventure sailing and the water, with a passion for entertaining new passengers and friends in Chicago.  It is easy to Charter a sailing adventure by checking our availability. We love seeing our friends return year after year! When you book a Chicago sailing charter or yacht rental adventure with us, you'll soon see why people love to go 'sails up' with us.
We're Ready to Put Our Sails Up for You
Two Brothers Sailing Adventures is ready to put our sails up for you. It all starts by tailoring the length of your sail within two to three hours, or more. We provide many options and choices including the sites you'll sail to and see and the fare you'll be treated to during your trip with us. Each sailing adventure is conducted by one of our licensed captains with the duty of keeping their passengers safe and entertained on beautiful Lake Michigan.
Two Brothers Sailing Adventures is your Chicago sailing destination. We pride ourselves on offering a wide selection of adventure, including small boat rentals, luxury yacht charters and sailing lessons.

Whether you're traveling from the Midwest, or across Lake Michigan, Two Brothers Sailing Adventures is the perfect destination for an adventurous sailing getaway in Chicago.

Our licensed charter captains are fully trained, and we guarantee you'll have a fun, safe sail in the Chicago area. We look forward to welcoming you aboard, and showing you why people love to go "sails up" with Two Brothers Sailing Adventures.
We may be the captain, but when you sail with us, we let you take the helm. Whether you want to sail for two hours or five, see specific sites, or just sit back and enjoy Lake Michigan, we're committed to providing you with a unique Chicago sailing experience. 
Let's set sail together and make some great memories!
We encourage you to be yourself unless you want to be a pirate then always be a pirate! We pride ourselves on using ALL of our sails, not just revving an engine and calling it sailing in Chicago. All of our sails fly high barring safety concerns.
Sailing Services in Chicago Include the Following:
Contact us to schedule your next sailing adventure on the Chicago Lakefront. We're ready to set sail and provide you with adventures of a lifetime for your co-workers, friends and families.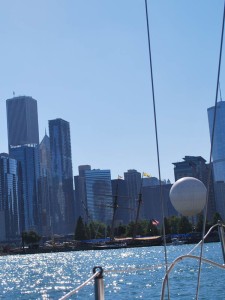 See the beautiful sights – Sail the city front from Museum Row to Navy Pier…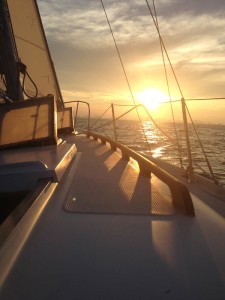 Sail to the historic Chicago Cribs and beyond . You still get the great city views while adventuring a bit further to sea…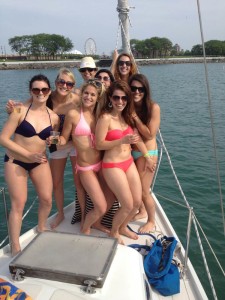 Swim Socialize and Sunbathe – Sail over and join the crazy crowds at Chicago's famous Playpen – a protected anchoring area just off Oak Street Beach where boaters of all kinds park and play…
Plan Your Party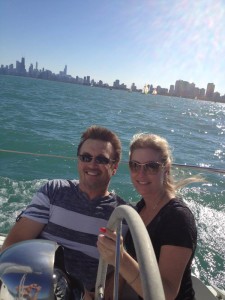 Sunsets with your sweetheart – This is a couples sail scheduled so that you capture breathtaking views of the sun setting while the city lights are rising – truly a perfect date night…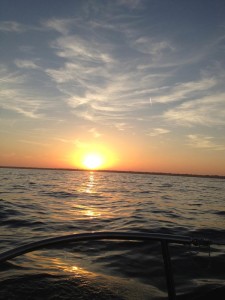 Sunsets with family and friends – Like the romance sail, you will enjoy the beauty of day turning to night…but on this ride you'll have to sneak below to get alone because your passengers will be tagging along for the fun…